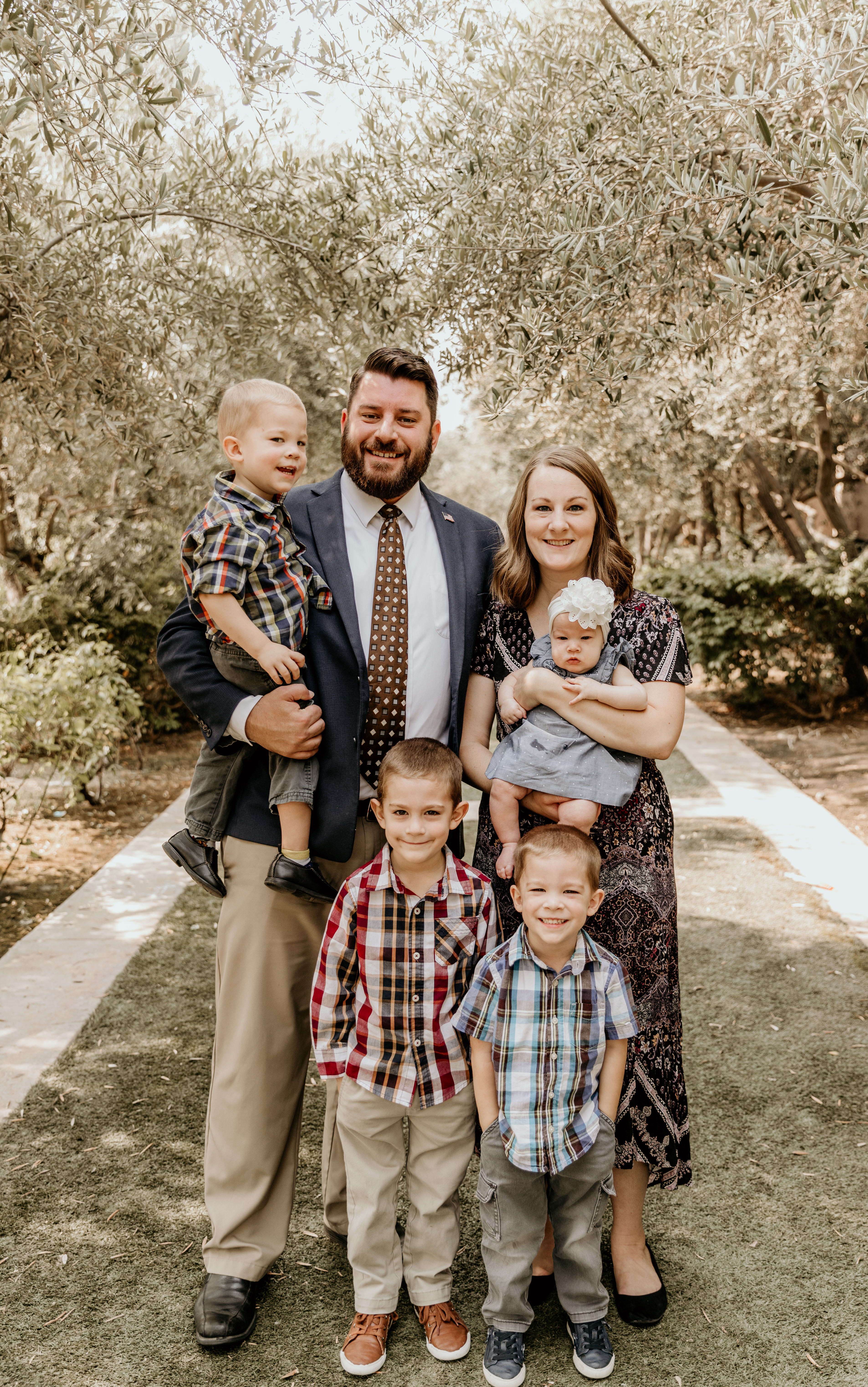 Pastor Willis and his family.
Pastor Willis began serving at Victory Baptist Church while still attending college in 2011. Upon college graduation in 2012, Pastor Willis moved to Fresno and continued to minister at Victory Baptist Church. During that time he has served as the worship leader and children's pastor. He has also been involved with teen ministry, discipleship, community outreach, and counseling.
He has served as the senior pastor since 2021. Pastor Willis serves with his wife Kali. They have been married for seven years, and currently have four children. Pastor Willis is committed to faithfully and biblically serving the Victory Baptist Church and the Fresno community.